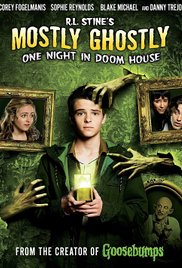 Mostly Ghostly: One Night in Doom House is a 2016 horror comedy fantasy film directed by Ron Oliver and the sequel to Mostly Ghostly: Have You Met My Ghoulfriend? (2014). The film is based on the third book of the same name by R. L. Stine and the third installment of the Mostly Ghostly film series. The film was released on DVD on September 6, 2016.
Plot
Max Doyle (Corey Fogelmanis) and Cammie Cahill (Sophie Reynolds) are now boyfriend and girlfriend. In an attempt to help Cammie collect money for a dance competition, Max invites fellow students to his house for a "ghost" show. When he accidentally "summons" a spirit revealing it to be Lulu, the students angrily flee with their money. Cammie breaks up with him. He then discovers a crystal, which is the key to Phears (the main antagonist) remaining in the mortal world. After Phears takes over the body of a local television show host and captures Max's two ghost friends (Nicky and Tara), Max goes to rescue them. He sends Phears back to the other realm forever, but Nicky and Tara's parents are still trapped in Elsewhere until the most evil ghost of all is sent back. While Max had believed it to be Phears, the fact that Nicky and Tara's parents don't return prove there is a worse ghost out there.
Cast
Corey Fogelmanis as Max Doyle
Sophie Reynolds as Cammie Cahill
Blake Michael as Nicky Roland
Olivia Ryan Stern as Tara Roland
Vivian Full as Phoebe
Andrew Herr as Aaron
Jedidiah Goodacre as Colin
Morgan Fairchild as Lulu
Jamie Kennedy as Simon
Danny Trejo as Mr. Morgo
Trailer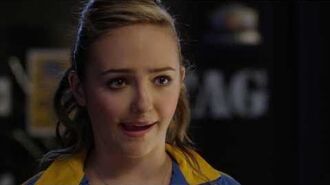 Community content is available under
CC-BY-SA
unless otherwise noted.