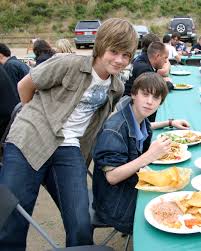 Luke Aaron Benward (born May 12, 1995) is an American actor and singer. He is known for his first starring role as Billy Forrester in How to Eat Fried Worms (2006) and as Charlie Tuttle in Minutemen (2008).
He played in the episode Near Mint Condition as Ted.
He plays the role of Nicky Roland.